Phytopolis, a future city where bio-engineering has been pushed to the extremes, where plants are no longer solely natural and revolutionise our way of living. The project envisions a future that is approaching fast: Urbanisation, the 6th mass-extinction and climate change all call for action. And technologies like bio-engineering provide possibilities that will change our lives forever. 
The project Phytopolis is a speculative design project that explores a possible future 100 years from now. The project tackles issues like urbanisation, climate change, the advancing technology of bio-engineering, the genetic modifcation of living matter, as well as how these will affect human lives. At the same time, it explores the roles of different players: citizens, corporations & governments and underlines the importance of a critical approach.  
Phytopolis, in the near future, a city in which the issues of urbanisation are tackled through bio-engineered plants, which are mostly produced by Phytotec. This huge corporation sells the designed seeds to governments and citizens, providing them with a new generation of urban nature. Science used to be funded by the government, is now mainly run by private companies with bigger assets and ambitions that took over the research and production. The plants solve urgent issues of citizens and environment, like the pollution of air and water. They are engineered to survive in urban spaces and can grow with very little nutrients, water and space and are perfectly adapted to the harsh conditions of the future cities. Now, pushing the boundaries of bio-engineering even further, Phytotec starts launching plants that alter our environment and lives in ways that go beyond the primary needs. Increasing criticism is heard by citizens and biohackers who question the agenda of Phytotec and the ethical use of bio- engineered plants.  
Three artefacts from the future give glimpses into a world 100 years from now where a new urban ecosystem has been created and most problems of urbanisation have been solved, but they also hint at the down-sides and the dangers of bio-engineering and show the advantages and disadvantages of the technology. Should we exploit a part of nature if it saves the rest and improves human lives? How far can bio-engeenering go and does it need regulation? If humans can play god, should we? What are the consequences of manipulating nature beyond the point of no return? Does nature need rights and when does it end and technology begin?  
The first artefact is a catalogue of Phytotec, the corporation that produces the bio-engineered plants, which provides solutions to ecological and social issues in the city.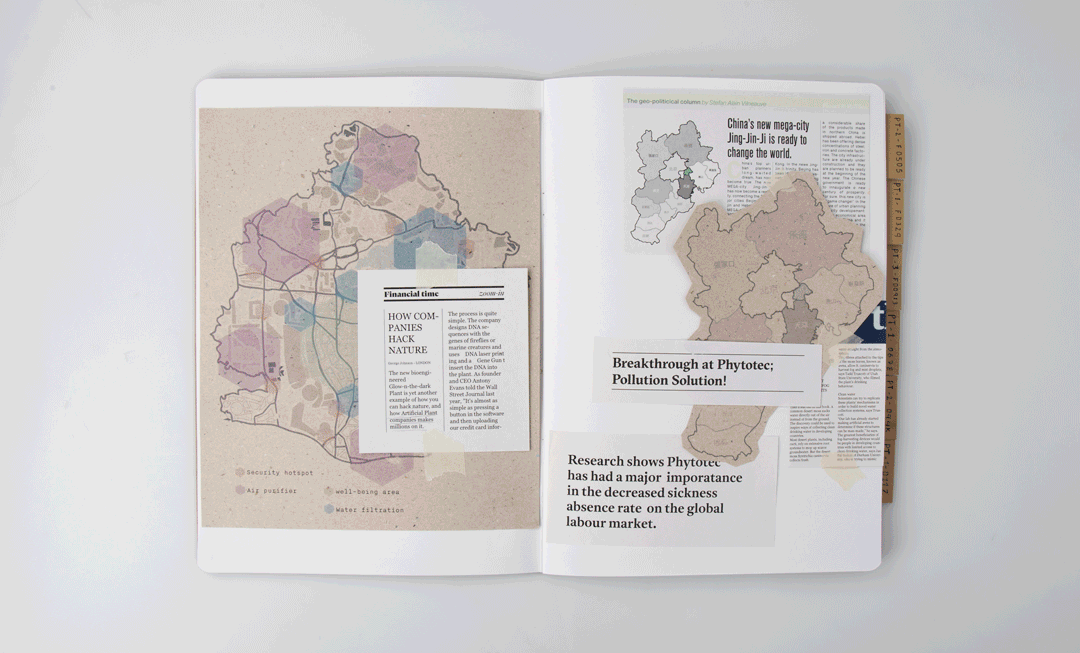 The second is an herbarium by an unknown botanist who is studying the plants in the city, analysing them and trying to shine a light on the effects they have on society and the ecosystem.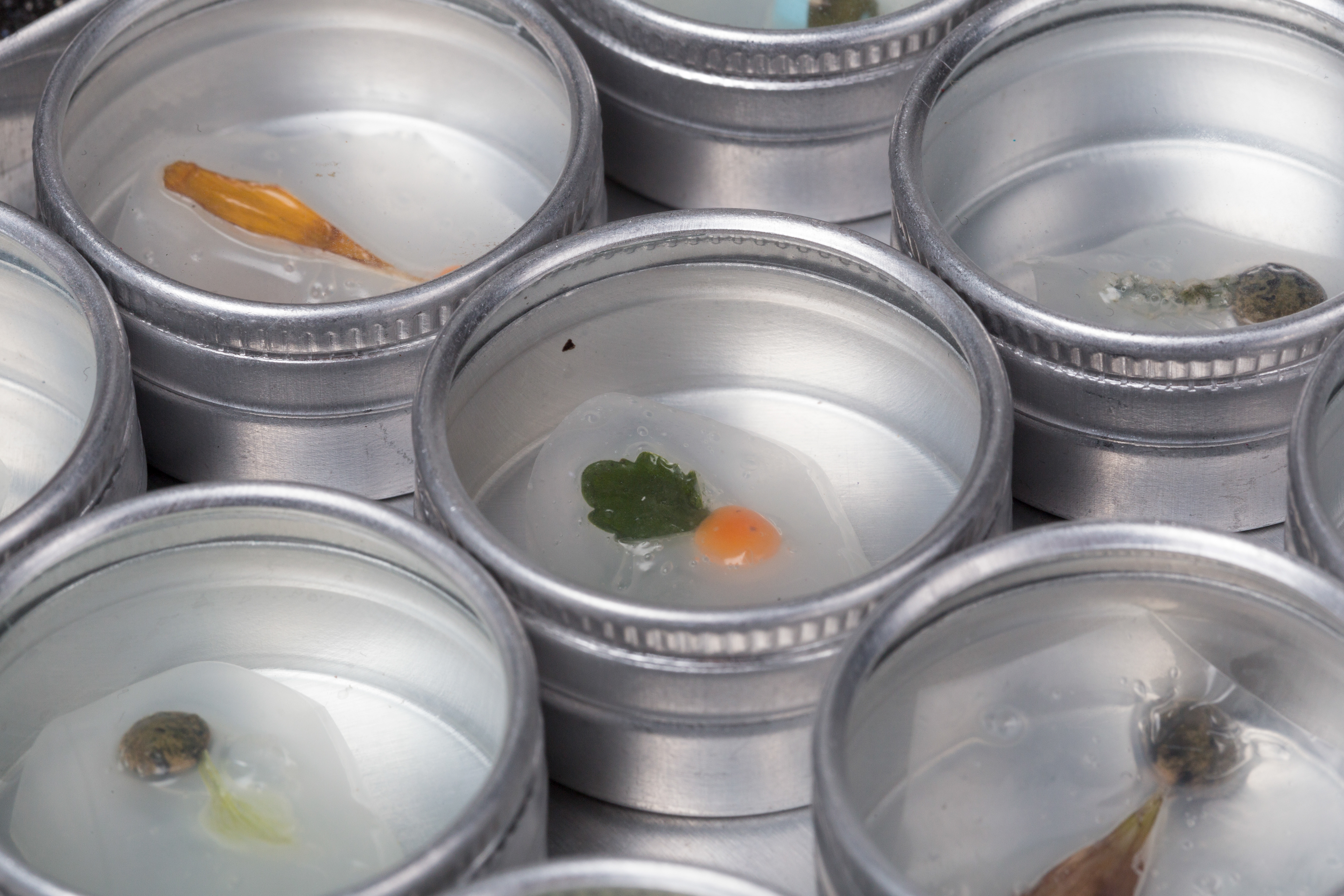 The third is a physical planting kit, that contains 12 seeds of phytotec plants. The seeds are contained in nutrient gel that allows the user to plant them almost everywhere.